Benefits of Remote Computer Repair
Let's face it, there's never a good time for your computer to stop working. It doesn't matter if it's a personal or business computer, every breakdown is computer emergency. Unfortunately, computer breakdowns are unavoidable. You don't have time to wait for onsite repair and dragging your computer to the repair shop is so inconvenient. Don't despair, almost every reputable computer repair company offers remote repair service. While not every issue can be repaired remotely, many computer issues can be fixed without your computer ever leaving your desk.  There are many benefits to remote computer repair.
Less Expensive
Typically having a technician come to your home or office can be expensive. Onsite service usually has the cost of travel time built in to it and if your home or office is outside the company's normal service area, there can be an additional charge. Remote computer repair saves on travel time, making it less expensive. Choosing a company that offers remote repair service will go easier on your budget.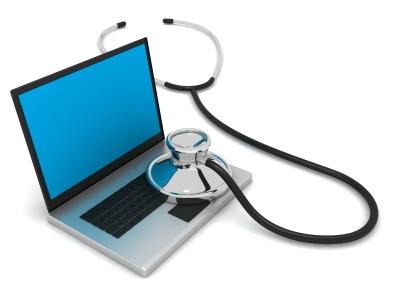 Much Quicker
When a broken computer is holding up production in the office or threating to keep you from meeting a deadline while working from home, waiting for the repair technician to arrive can be torture. A technician's travel time can be unpredictable, dependent on the location of their previous service call or how bad traffic might be. All of this is avoided with remote computer repair, making the process of getting your computer up and running again faster and less of a hassle.
More Efficient
Remote computer repair allows you to be more productive while your computer is being repaired. You won't have to spend time keeping an eye on a stranger in your home or office. Once you've given the technician remote access to your computer, you'll be free to work on another computer in the office or if you're at home, you can tend to some household chores. It will also get you back to work faster with less down time and increased productivity.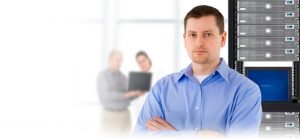 Cost Effective
Whether you are a business with multiple employees and computers or a freelancer working from home, a broken computer can bring productivity to a halt. Having a repair service on retainer lets a technician monitor computers remotely, keeping the machines operating smoothly and preventing damage or breakdowns. It also cuts down on travel expense, saving both money and time. Remote computer support and repair can increase productivity and all but eliminate wasteful and expensive down time. Advanced remote monitoring can alert technicians to potential damage and allow them to take steps to prevent it.
Reliability
Most reputable computer repair companies have remote support staff that are knowledgeable about all the errors and issues that affect your computer. With this type of support, you can be confident that your technician can evaluate and address the problems quickly. This will increase productivity, keep your office running smoothly and allow you to meet deadlines on time. By relying on an expert remote computer repair service, you and your business will become even more reliable to those you serve.
With remote support and repair as well as on-site service in the greater Ocean County area, BayCCS can effectively troubleshoot your problems from anywhere. We offer repair and support for desktop computers and laptops, so whatever your issue, we have a fix. Our repair technicians have the training, tools, and industry experience to get your system back up and get you back to doing your daily tasks quickly.
In today's fast paced world, BayCCS understands how important your technology needs have become. We are committed to providing our customers with exceptional support for either your home or office and to be a helping hand when called upon. BayCCS remote support is only a call away!