FOUR REASONS TO CHOOSE LOCAL COMPUTER REPAIR OVER A NATIONAL CHAIN
When something goes wrong with your computer, repairing it is your first and only priority. Whether it is for school or business, your computer holds a lot of value in your life. That's why, when it's time for a repair, you need to go to someone you can trust. Before you rush over to a big brand, make sure to check out these four reasons you should choose a local computer repair shop for your technology needs.
Personalization
Local and small businesses generally run on referrals. When you use a local repair service, you are likely going to someone who you've been referred to by a family member or friend. This person is well liked and trusted in your community for their services – that's how you found them. You will build a relationship with this person and their services. You will understand how they work and how they can help you. Because they thoroughly explain all these details to you, you will likely get to know them and use them in the future. Local shops have this effect on people. When it comes to something as personal and valuable as your computer, laptop or other electronic device, you want to leave it in the hands of someone who you can trust.

Alternatively, when you go to a national chain for laptop repair, they will spend some time with you talking about what the problem is. Then they will briefly explain what they have to do, how long it will take and how much it will cost. This can leave you with an uneasy feeling because you just left an important part of your life with a complete stranger who is also handling hundreds of other devices.
Time
National chains (not surprisingly) have a much larger client list than local repair shops. This means that they have many more problems to fix. When you bring your device in, you go to the bottom of the priority list because everyone who brought in their device first is ahead of you. This can lead to days without your computer which in today's world is a huge problem. Here at Bay Computing and Consulting Services, we can fix the majority of technology issues within an hour. That shows you the power of local repair shops.
Customer Service
Local computer repair shops have great customer service because only a handful of people work there. That handful of people will likely know you and the problems you are having with your device. Most, if not all, of the employees will be able to help you and answer any questions you have promptly. At a national chain, they have many employees and not all of them work every day so it could take you awhile to get an answer to your question. Additionally, local computer repair shops will take the time to explain details to you. National chain employees have hundreds of customers to deal with so they tend to be short.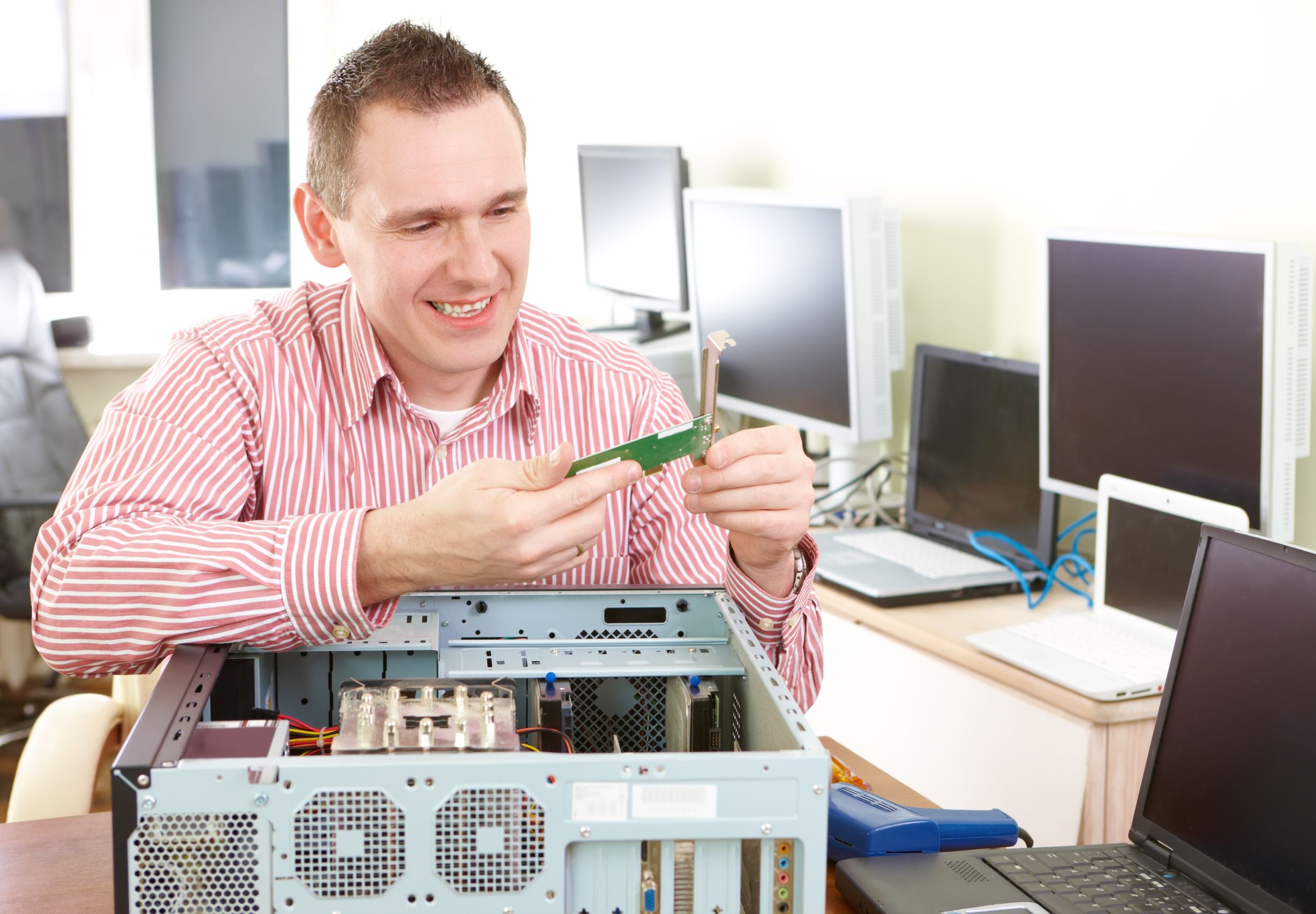 Pricing
Pricing will always depend on the severity of your technology issue. However, local repair and national chains price differently. Local repair shops will charge you by the hour. National chains will charge you by the problem and if your device doesn't have any kind of warrant than you're at risk for a very high bill. Local computer repair services don't need warranties. They just need to know what the problem is.
Bay Computing and Consulting has been offering laptop and computer repair services since 2005. Every repair and situation is different, but BayCCS is committed to giving you a fair and honest estimate. Contact us today so that we can discuss your computing troubles along with your options, and we can decide the best course of action together. Or, give us a call at 732-279-4473.