Why is it So Important to Back Up Your Files and Data?
Every day more and more of our lives revolve around our computers. This is true both in business and in our personal lives. It doesn't matter if its client information or family photos, your files and data are of ultimate importance to you. It can be very time consuming and costly to recover them and some can never be recovered. Just imagine those important business files or family photos gone forever!
How Can Files and Data Be lost?
Hard Drive Failure
The hard drive is actually the most delicate part of your computer and the most common to break down. It has a large number of moving parts making it vulnerable to failure, either from natural causes, manufacturing defects or accidental damage, typically from dropping the computer. Spills are also a common cause of damage, causing important electronic components to short circuit and sometimes fatal damage to your hard drive. Data can sometimes be recovered from a faulty or damaged hard drive, but prepared, it is an expensive process.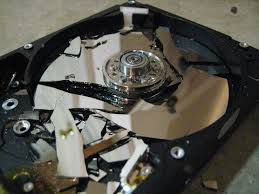 Viruses and Malware
Being connected to the worldwide web has so many advantages but it leaves your computer open to viruses and malware that corrupt your operating system. Viruses typically target businesses and information systems, but no one is immune. Your computer's operating system is usually compromised by these invasions. As a result, your data could be lost.
Power Failure
Power failures can affect your computer in two ways. An unexpected power loss will cause your computer to shut down improperly. This may cause damage to the operating system or the hard drive, causing data loss. Or if you are in the middle of a project and have not yet saved your work when the power failure strikes, it could all be lost, a waste of all of your time and effort.
Theft
Theft or loss of your computer is a double tragedy. There is not only the cost of replacing your computer but unless you have some sort of external back up, your files, data or family photos are lost forever.
Human Error
The most common cause for lost files and data is human error. Updating or deleting files is something we do over and over again, every day. It's no surprise that we delete the wrong file or overwrite something we didn't mean to. If you don't have a proper back up proper back up strategy, they will be lost permanently.
Some Suggestions for File and Data Back Up
CD's and DVD's
Files and data can be manually backed up by burning them to CD's and DVD's. Their memory is limited and when saving a lot of data, CD and DVD storage can be bulky and inconvenient.
Flash Drives
Portable and convenient, with a fair amount of memory, the flash drive just plugs in to a USB port on your computer. Files and data are easily copied to the device.
External Hard Drives
This device is similar to the flash drive but with a much larger memory. As the name implies it is basically the same as the hard drive in your computer and connects to your computer through a USB or a FireWire connection or wirelessly.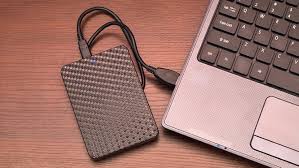 An Additional Computer
Files and Data can always be saved to another computer. If you are part of business network, data can easily be shared to other computers in the office. Most homes have multiple computers, so files and data can be shared to a family member's computer.
Cloud Storage
This method of saving files and data is done online. It provides data back up with easy accessibility as well as the ability to archive and disaster data recovery.
Multiple Storage Methods
The best defense against lost files and data is to use multiple back up storage options. That way if one should fail, your data will remain safe on another storage option.
We've all experienced lost files and data and know it is more than just an inconvenience, it can be truly devastating. Now that you know the common causes of data loss, you can take steps to avoid them. Still, some of them are unavoidable. Contact the experts at Bay Computing and Consulting.  Whether you need business or residential backup/recovery solutions, we can guide you through the many options and help you choose something that fits your needs and your budget. Serving Central New Jersey Bay Computing and Consulting was founded in 2005 with the simple goal of providing the best service and support for our customers at a fair and honest price. We believe that our customers are the reason why we continue to grow and succeed in this highly competitive market.